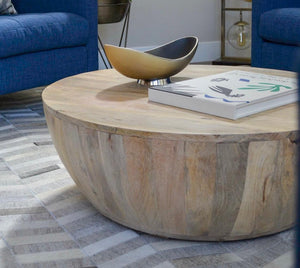 The coffee table is often the center of a space, and always out on display. It should be easy on the eyes, but is often strewn with magazines, TV remotes and food crumbles. Here at BENCH Home, we have plenty of stylish pieces that will be right at home on any coffee table—getting it organized along the way!
A few of our must haves are...
Fresh flowers, like these beauties we get delivered weekly, or a potted succulent adds a bit of fresh greenery. And we can all use a bit more of that!
If you are at a total loss of where to begin, our design service—Bench Interiors—is here to help! If a little inspiration is what you need to put the finishing touches on your coffee table, we can be your muse. If you need a new coffee table to style, we can help pick out the perfect table. And if your coffee table styling is the least of your design worries, we would love to guide you to complete style bliss!
Whether you want to keep the style of the coffee table simple or a little more embellished, we hope these tips and goodies help you dream up the perfect coffee table style!
Our candles from Gavin Luxe, Northern Lights and Graybill & Downs are an easy way to add instant style to any coffee table. Our variety of scents can set the mood for a movie night or relax you as you curl up with a book for the night.
A coffee table is not complete without a coffee table book! Coffee table books such as Surf Odyssey: The Culture of Wave Riding is a great conversation piece. For a smaller coffee table, a book can serve as a surface to gather items on.
A tray, like our Ariana Pewter Tray, will keep your coffee table looking cohesive and stylish! Place candles, flowers, coasters and even those darn remote controls on a tray for a put together look.