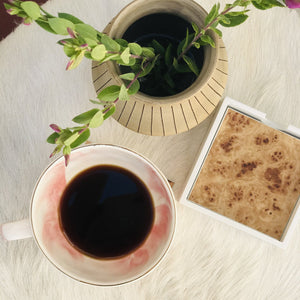 High-End Home Decor For Your Style
In the realm of interior styling, high-end decor reigns supreme. We see many high-end homes on platforms like Architectural Digest and lighting up our television screens each night. 
For many of us, this is the look we want to achieve. Bright, classic, clean, and stately. But it becomes difficult when many of the items we have for display do not match a cohesive, high-end aesthetic. In this post, we will highlight some of our favorite high-end home decor tips for your style.
Enhance The Lighting
One trick many designers use that many of us don't necessarily think about is adding carefully placed ambient lighting. Creating pockets of light so your overhead lights can take a back seat to a burning candle or a beautiful chandelier is a great way to create an entirely different mood and bring a statement piece to your home. 
Plus, it is a way to make a space look bigger than it is, as brighter rooms create the illusion of space. Even if you already have a sprawling open space, lighting can help establish it in a different tone than it would have with the lighting from your home's build. 
Opt For Tealight Holders
We love to add gorgeous tealight holders to places in our home like mantles, coffee tables, and nightstands. For a classic look, sandstone is timeless and blends in well with any design style. These beautiful tealight holders add an opportunity for both light as well as a textural element where there might otherwise be a flat design.
Utilize Taper Holders
Long taper candles exist at the intersection of classic pieces and trendy ones; while they always work in any room, fun tapers are in right now.  You can opt for a beautiful taper holder with a natural curved shape and two tones for a more bold design. This Blue Striped Formal Taper is perfect for a dressed dining table or side table near your coziest chair. 
Display Table Lamps
Table lamp are the perfect touch for more ambient lighting in your living room or bedroom. The Rialta Table Lamp (in-store exclusive) has a ceramic base finished in an aqua & teal crackle glaze with touches of rust-brown, polished nickel & crystal accents, which adds an element of depth and texture to your room's design.
Add Texture Where You Can
We talk about this a lot on our blog and even in this post already. In real estate, it's all about location location location, whereas design is all about texture, texture, texture. Texture is a way to make even a monochromatic design feel lived in and luscious. Natural textures like wood, leather, wool, and stone are our favorites for the lux touch. Ensure your textures don't clash; for example, having a bunch of wood elements in different stains and textures might look cluttered, but having a stone element on a wood table near a linen-upholstered chair with a wool blanket draped over it will look fantastic and put-together. 
Display Knit Bowls
With four sizes, our Kata Knit Bowls are a beautiful way to display your Farmer's Market fruits and vegetables in your kitchen or capture any knick-knacks as you enter the front door. The jute design adds a natural element, while the breathability makes it a great place to hold fresh produce.
Opt For Interesting Coasters
As we consider layering, it is important to think of this in every part of the home. Your coffee table might go from "Nice" to "Wow!" with the simple addition of some beautiful coasters, and since coasters are such a small piece, you can really go big with them. We love these beautiful Burl Wood Coasters for any home style.
Lay Blankets Down
Sometimes we forget to add layers to our couches and chairs. One way to make them look beautiful and inviting is to lay down gorgeous blankets, which add a level of depth and character to a space.
Drape A Woven Throw
Among our favorites is the Ochre Woven Throw—this lightweight throw features a cotton-blend knit for softness and has some delicate fringes to add a touch of interest. It's great on the eye, adds a nice pop of color to a room, and it's perfect to snuggle up under in the cooler months.
Try A Double-Sided Design
For something with a little more interest, you could opt for this mustard and tan woven throw. A design like this lets you switch up your style from day to day, reversing the blanket to reveal different tones based on the mood you would like to create.
Get Help From A Professional
If you would like someone to come in and take the reins of your design,
our team is here to help
.
We use creative intuition and trusted design techniques to achieve well-designed spaces. For more information, contact us today!