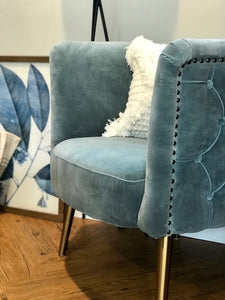 Feeling like you need to make some changes around the house? Refreshing and adding new design elements to your home can be a great way to start. We've got some ideas to help you out! 
As
interior styling professionals
, we always begin by deconstructing the design process and prioritizing areas of the client's home. A great way to start this is by asking our clients to make a wish list of their wants, needs, likes and dislikes. Some of the questions we like to have our clients answer are the following:

1. What are the things you love about your space?
Things like a beautiful window or because it's a place that everyone likes to hang out in can help you focus on what you love about the space. Also choosing specific decor or furniture piece you love helps to start to break down a theme.
2. What colors are you drawn to?
If you take a look in your closet, you can get a good idea of what colors you gravitate towards by the clothes you like to wear. This is a great tip to try!

3. What styles and trends do you gravitate towards?
This can be a mix of styles and you don't need to put a label on it. Find a few elements in a picture or someone else's space that you really like. It could also be an overall feeling like clean lines or cozy and warm.

4. What are some of the things you don't like about your space?
This is important because it allows you to pinpoint some of the design problems and in turn will help you to be able to come up with solutions for them.

5. What do you want to achieve in this space?
Deciding whether a space is multi-functional or if it should concentrate on one key purpose is a great starting point.

For some, this all may seem pretty daunting at first. We suggest the best way to get started is to choose a specific area in your home. An example would be to start with a small spot like the entry way or it can even be more specific like a bookcase. From there you can begin to formulate your wish list and start to focus on creating a beautiful home that will ultimately represent you, tell a story and surround you with the things you love!

Stay tuned for our next blog in our new Home Styling & Design Blog Series