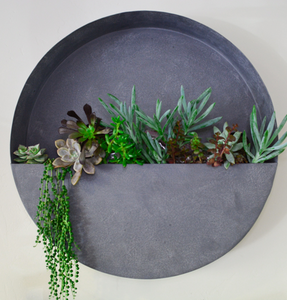 Summertime is here and that usually means a time for us to enjoy our city's beautiful weather. For others, adventure seeking is also at the top of the list. But for some, it means spending a lot more time at home than during the busy school year. We have our friends & family visit and our house becomes the focal point of the majority of our time. If this is case for you, then you might want to think about giving some of the spaces in your home a much needed refresh.
So with that in mind, here are some suggestions that will hopefully help guide and motivate you to redo your space so you can sit back, relax and enjoy either some lazy, summer lounging days with the family or easy, fun entertaining get togethers with friends!
Declutter! Sometimes our home becomes cluttered or we have held on to some pieces that we don't really like anymore. Donating these things or having a garage sale to declutter is a great way to give yourself a clean slate to work in a new, fresh design.
Rearrange furniture and art. Moving things around to different parts of your house makes for big changes. Try placing your couch in a different spot in the room. Bring in artwork from somewhere else in the house and use that as your inspiration piece to work around.
Paint! Adding a new color to a room can change the look and feel of the space without breaking the bank. Wallpaper is also a great option to consider. And if you're unsure about the commitment, try using it on an accent wall or ceiling.
Pay attention to the details. Changing out lighting or hardware can be inexpensive but can make a big impact. DIYing furniture can also give a refresh to an old piece.
Bring in new decor pieces. By swapping out pillows or a rug, you can introduce new colors or textures to the space. Play into the season by adding that pop of color in a piece of art. Changing out picture frames and coordinating them can also give you a polished look.
Go green! Indoor plants bring the space alive and are great for air quality. Succulents are a great way to add plants to your indoor space. They can liven up your bookcase styling and are easy to maintain.